Once upon a time, red and gold or green and silver were thought to be the two most classic Christmas colour schemes of all. Then came the reign of the multi-coloured Christmas where kaleidoscopic lights, decorations and tinsel dominated the trees of the 1980s. And now to today the question is which colours to choose to decorate your home in a way that's sophisticated but just-right for the festive season too?
HOW TO CHOOSE A CHRISTMAS COLOUR SCHEME
Where to begin when considering Christmas interior design? The golden rule – stay true to your homes interior scheme when it comes to the style of your festive interior. If you veer to far from your tastes, things could instantly feel out of sync, off-kilter and not at ease with the rest of your decor.
If you're stuck for ideas or are hoping to add further fuel to the ones you already have, then below are four Christmas interior schemes to ponder for the upcoming festivities.
1. Rustic Scandi Style
Create a woodland theme this festive season and embrace the Scandi style of decorating.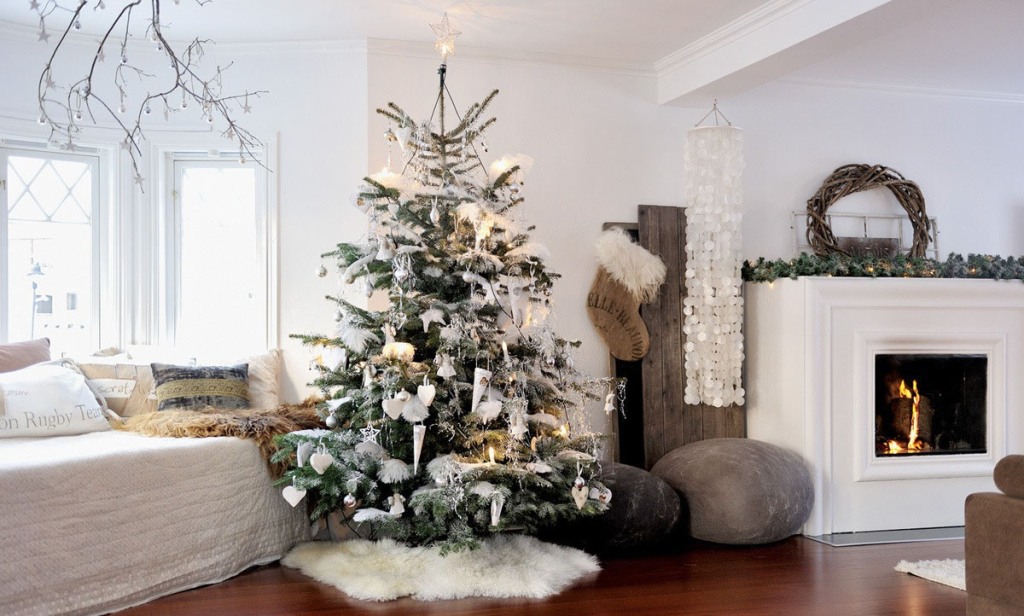 Add forest finds, handmade decorations and soft, cosy fabrics to your home for a truly rustic Christmas. Mix a modern colour scheme with rustic accessories and furniture for an aesthetic that is contemporary yet cosy. Don't be afraid to lead with snow white but make warmer with fake furs and forest inspired woods / logs. Go that one step bolder by introducing heaps of jewel colours and mismatched patterns for an interesting look.
2. Warm and Cosy
Your living room is going to be your hibernation spot over the Christmas period, so make it as cosy as can be with sumptuous cable-knit blankets and cushions and soft faux fur throws. Drape a rustic pine cone garland along your mantelpiece and hang a star made from twigs on the chimney breast above.
When it comes to rustic Christmas living rooms, you can never have too many soft and cosy textures, from your cushions and blankets to your rugs. In this room, even the armchair has been upholstered with snuggly cable-knit fabric. Go all out by adding a woolly stocking for Santa to fill with well-deserved goodies.
3. NATURAL FEATHERS & GLINTS OF GOLD
This is a festive colour scheme that's often overlooked because neutral tones simply aren't often associated with Christmastime. The key here is to use natural tones with varied texture. The whole scheme will feel effortless, subtle and beautifully different.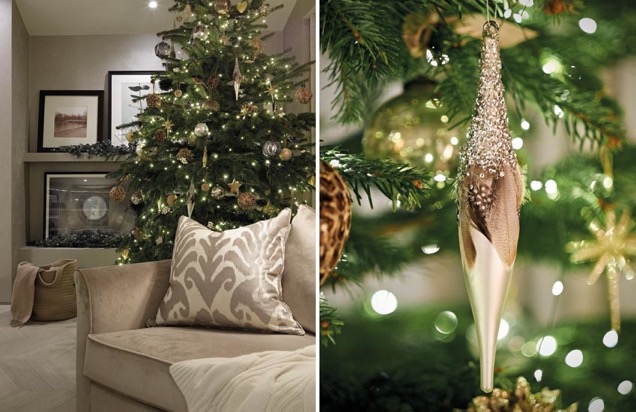 Adorning your Christmas tree with hanging decorations made of real feathers is a perfect way to explore this look. They reflect the light in a very understated way and the feathers will often have a gentle, bronzed sheen to them. Look out for those dusted in glitter too so that your scheme has some sparkle. You could even try a champagne-toned feather wreath for your door.
Natural colour schemes suit other cream, beige and brown tones, so pine cones and twig-like decorations are a strong coupling. But also try hints of gold or bronze-hued glass decorations for a dose of glamour.
4. RUSTIC WOOD & CHARMING TARTAN
This next festive decorating idea combines colour, pattern and texture in a more obvious way than the previous five schemes. And, like teal, it suits an array of decor styles.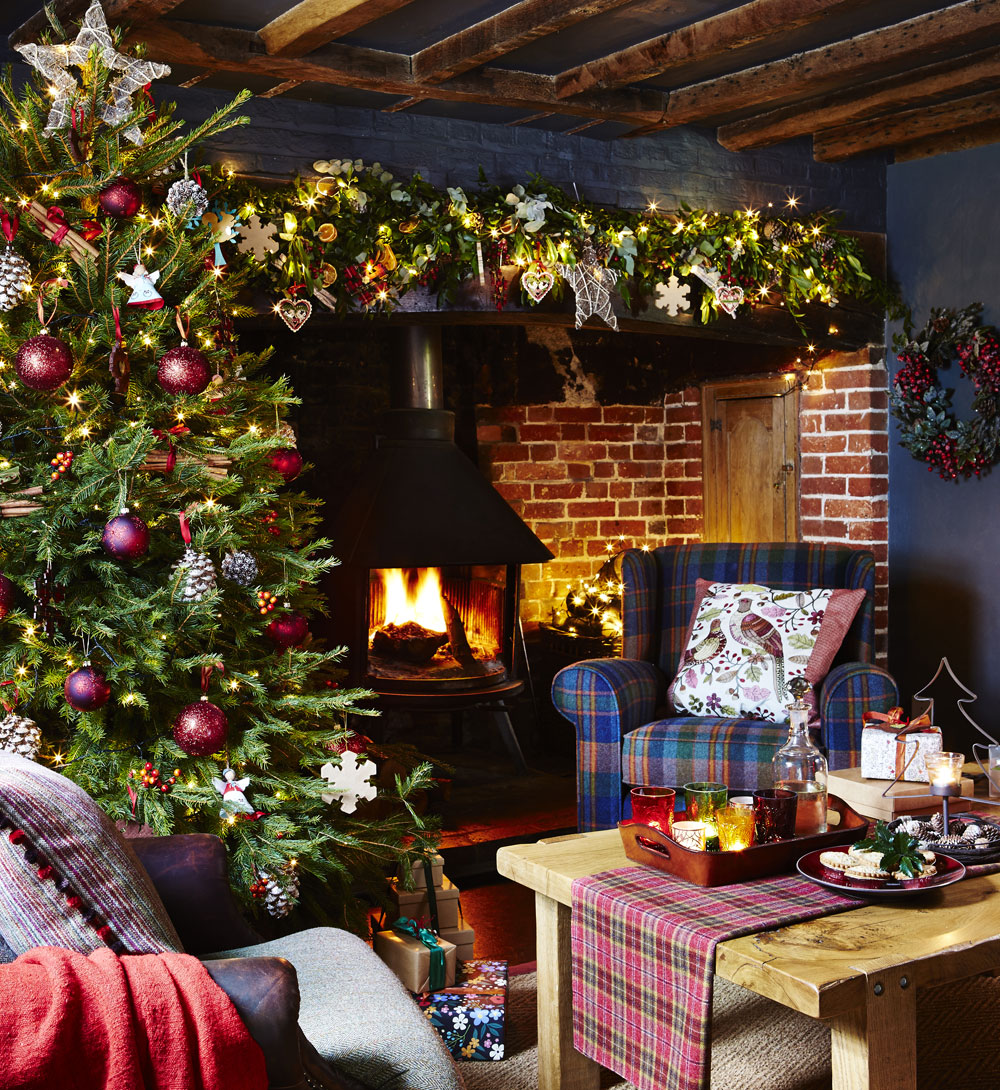 Whether your home has traditional wooden wall panelling, more rustic-luxe, vertical timber cladding, exposed wooden floorboards or beams, then bringing in tartan or plaid as an accent, be it through cushions or throws, will feel charming and Christmassy without being over-the-top. The occasional piece of tartan ribbon is an option too, or crackers on the table in tonal tartan. This is a Christmas decorating option for those seeking something that embraces autumn and winter as much as the Christmas season itself. Be sure to mix in the occasional red velvet ribbon and gleaming bauble or two so that the festive feeling isn't lost – though the presence of your traditional Douglas fir Christmas tree should help with that.