As summer begins and we spend more of our time outdoors, comfortable garden furniture is a must.
Although the British climate can be unpredictable, we like to spend a surprising amount of time eating, socialising and relaxing in the garden. Dining alfresco is about gathering family, entertaining friends and escaping from your typical daily routine
A couple of tired-looking camping chairs, full of holes and with wonky legs, just won't do if you've taken the trouble to make the rest of your garden look just so.
In order to properly enjoy your time outside and keep your garden looking at its best, we recommend investing in some of our exquisite outdoor furniture.
Read on to discover inspirational garden furniture ideas and take full advantage of the warm weather on the horizon…and look out for our beautiful reclaimed wood garden tables with in-built fire-pits:
Different Types of Garden Furniture
Picnic Benches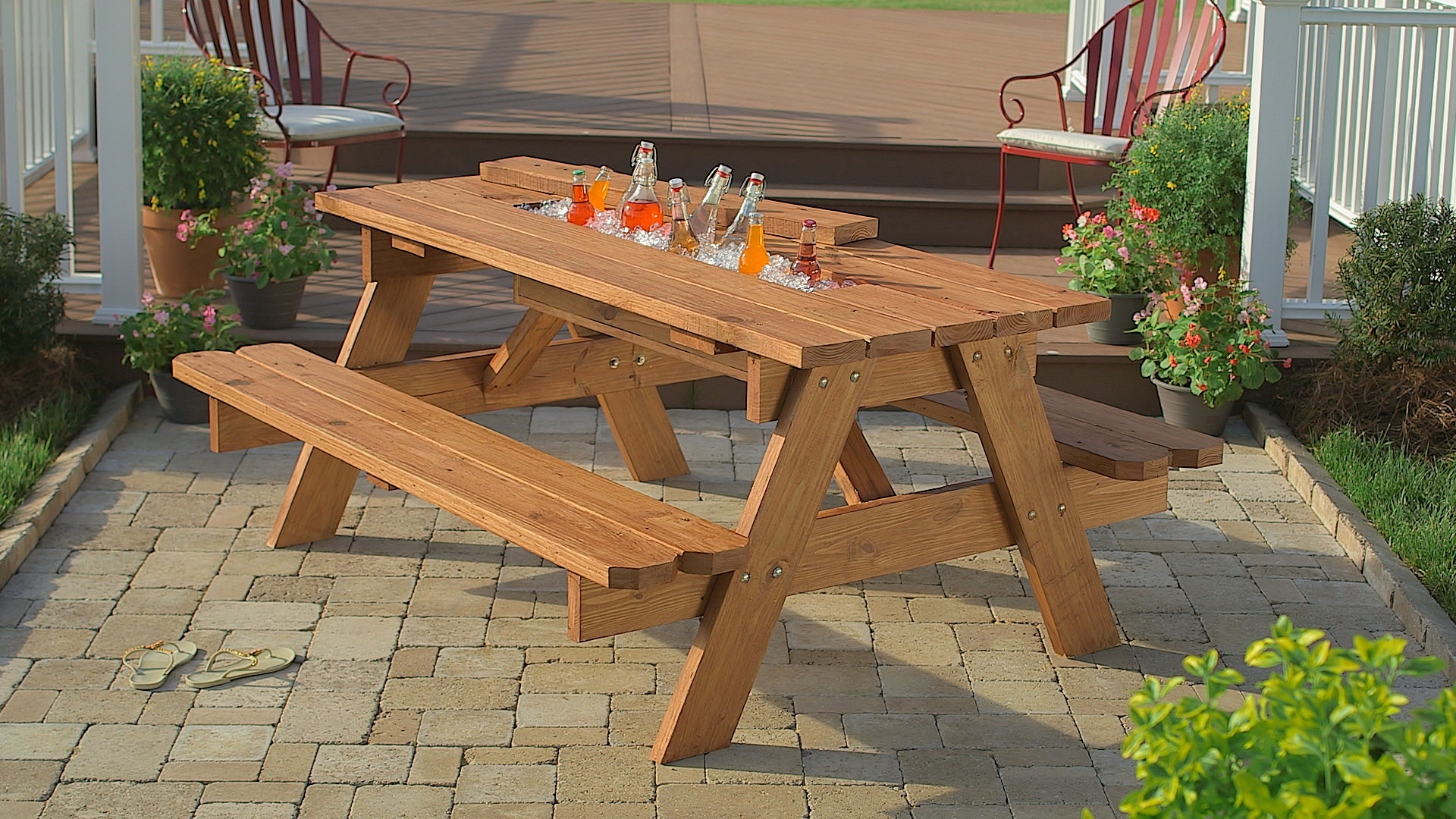 Perfect for barbecues, picnic benches bring everyone together. You'll be able to share some time with friends and family, without having to shout halfway across the garden.
Once you've purchased a picnic table, your neighbours, peacefully watering their flowerbeds, won't be disturbed by an enthusiastic request for the ketchup.
If so, why not pick up some stylish garden chairs or a garden bench instead
Luxurious Outdoor Tables & Chairs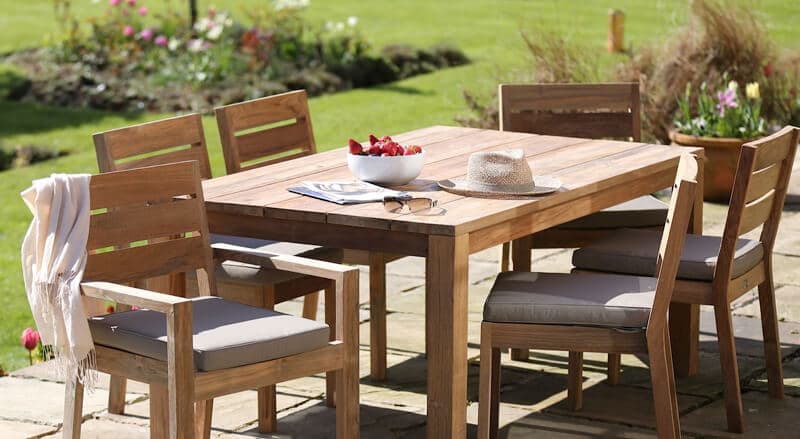 There is nothing quite as civilised as sitting down with the family for a spot of alfresco lunch, served on a stylish garden table and chairs set, is there?
Wooden garden furniture is always a great choice; it's rustic, timeless and will suit any garden setting.
Garden Tables with Fire-bowl / Firepit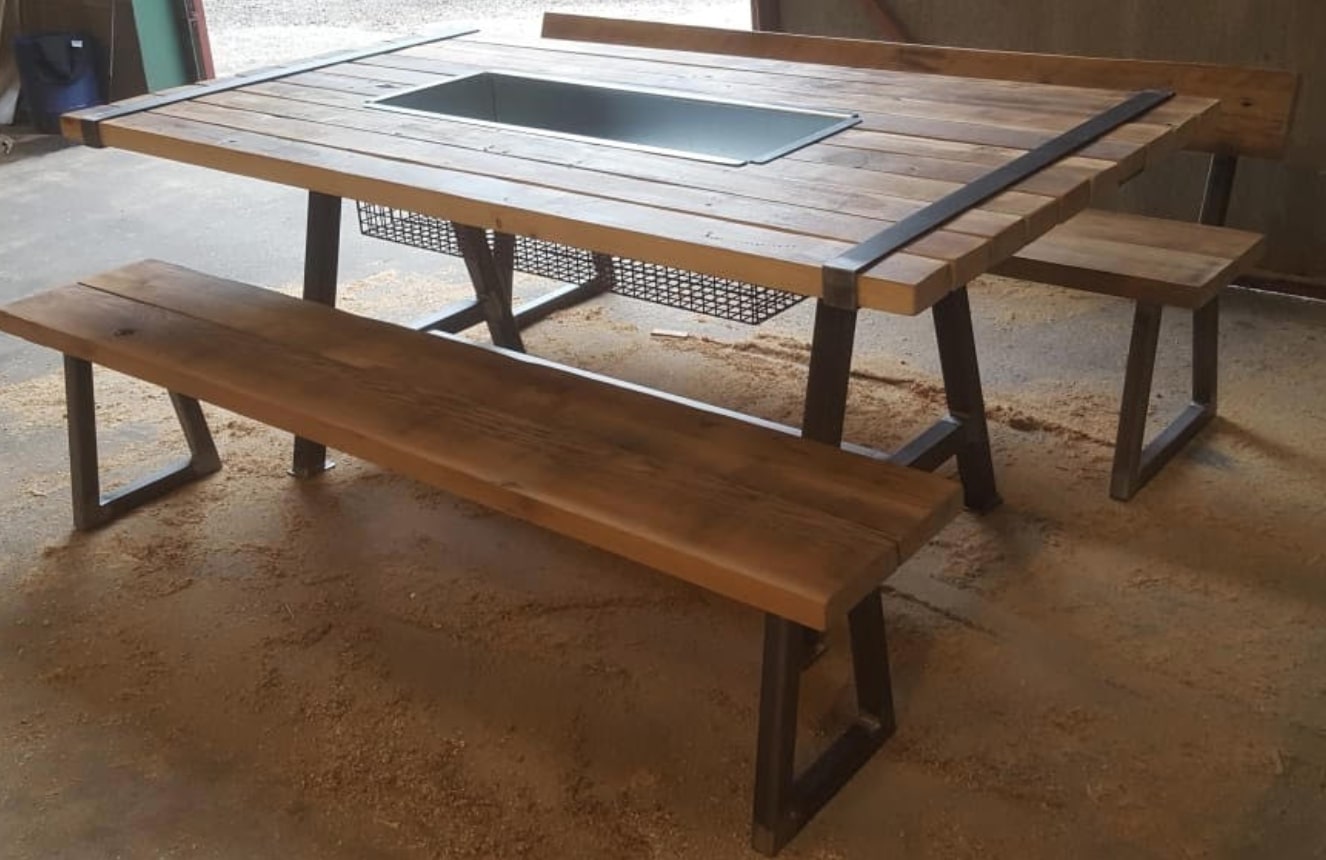 Nothing feels more relaxing and enjoyable than spending time with your loved ones seated comfortably around a fire at the end of a busy day. Invite a "campfire" ambience into your garden with this new unique design. Genuine reclaimed wood outdoor table with fire pit/ ice bucket. Based around the A frame design with two matching benches, one with back.
A beautiful minimal design, it's perfect for setting the scene for a cosy evening in the garden. The Firepit can alternatively be used as a drinks cooler for those extra hot days.
Luxury Garden Accessories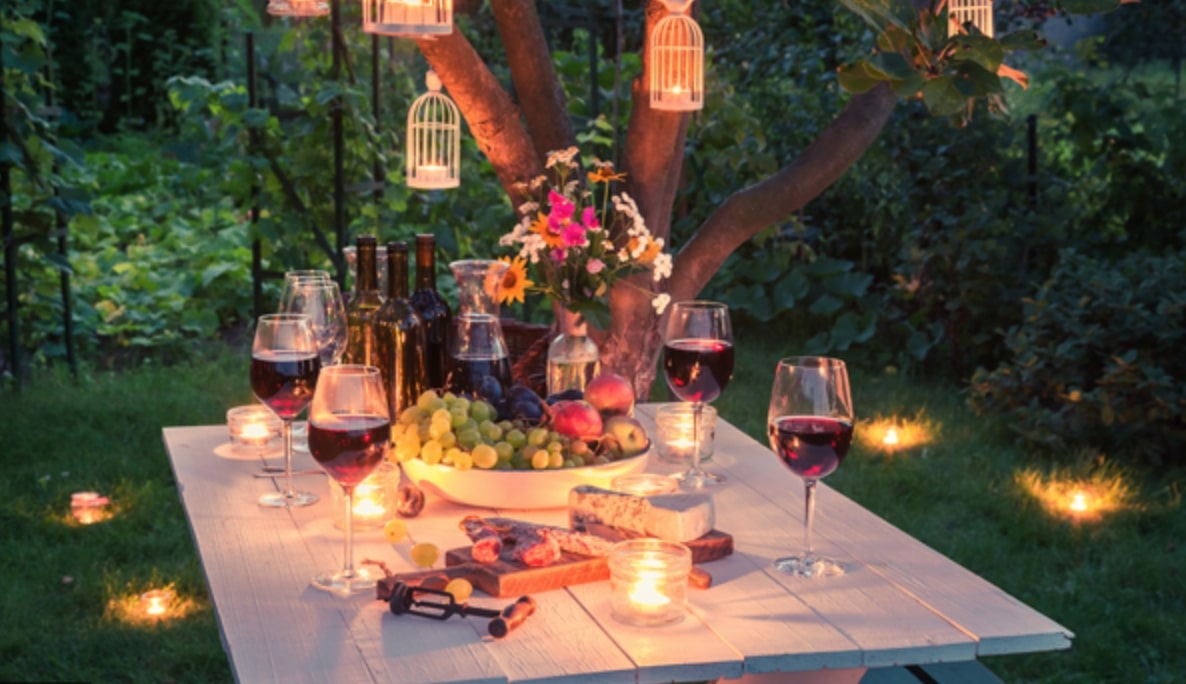 The best outdoor furniture ideas incorporate a range of garden accessories; from vibrant cushions to brighten up your outdoor sofa, to garden umbrellas for hot sunny days. Accent your garden with our contemporary pieces such as outdoor lighting and rugs to make your space comfortable and stylish. This hanging tea-light holders in the picture below are a great way to create a mellow atmosphere once the sun has gone down
With such a huge variety of luxury garden furniture and accessories out there, there's no reason why your garden can't be as beautiful as your home. Explore our range of the best outdoor furniture.
We hope you've enjoyed this article and that we've inspired you to upgrade your garden furniture this summer.