Stepping away from the tech-obsessed decor trends that we saw dominate the 2018 design trends, 2019 move towards fresh, natural materials such as wood, stone, copper, concrete and plants. With the overriding theme being for more sustainability. These elements will help bring an organic and serene ambiance to any space while reflecting the world around your home.
 Of course, there are some gorgeous pretty colours to embrace too, but when it comes to decorating the home, the emphasis is on choosing designs that are classic and longer lasting, rather than something you'll get tired of quickly.
#1. Plants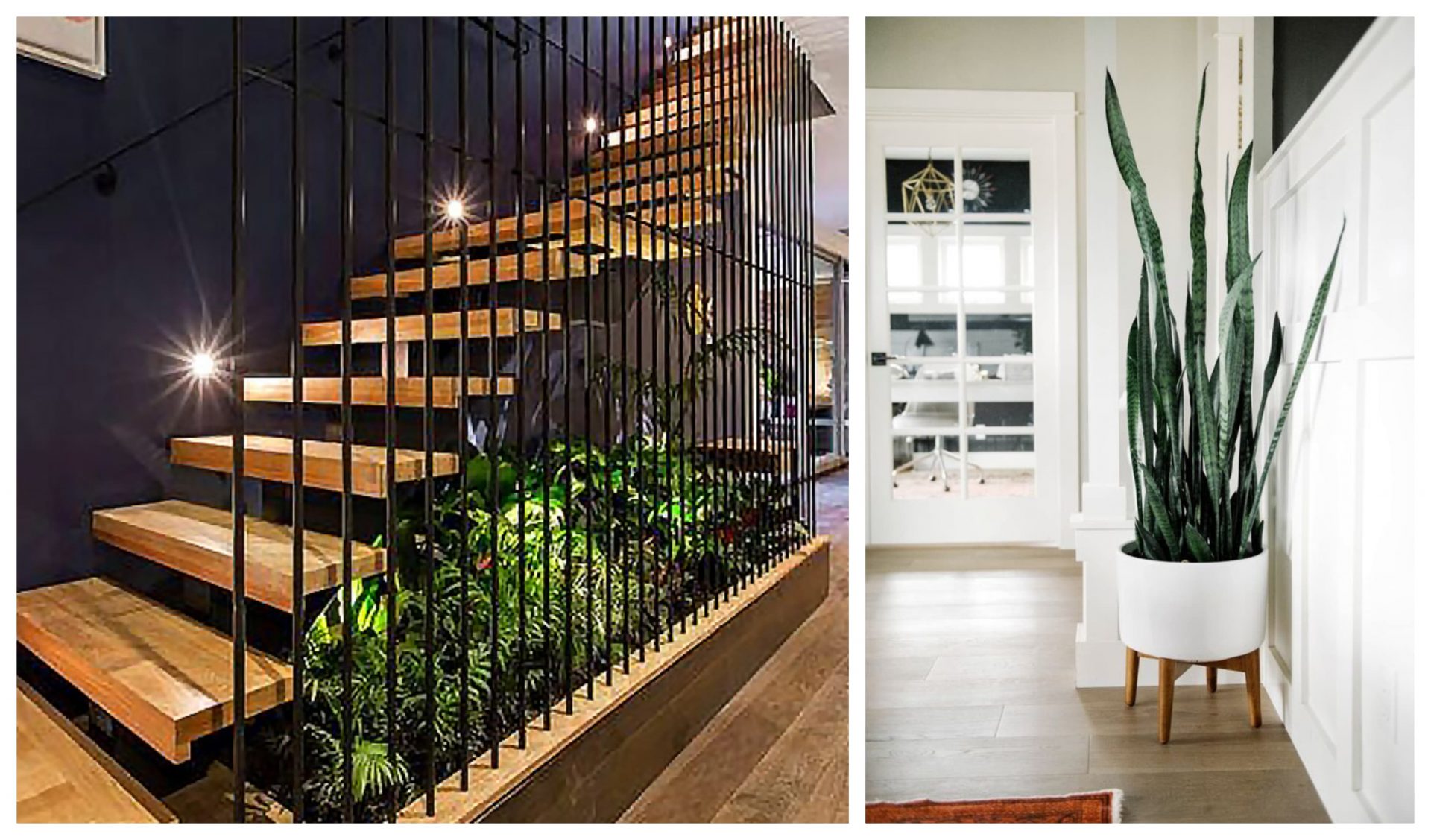 Interior plants are having a moment in 2019, evolving from a barely-thought-about accessory to the main feature in a carefully designed room. Oversized plants are perfect for making a statement without committing to a bold colour scheme.
Ideal for tropical or 'Scandi' inspired settings, large planters work best in a minimalist interior to avoid an overcrowded or cluttered look. Due to the size and the room it will take up in your home, the plant pot you choose is almost as important as the plant itself.
Consider your interior scheme before investing in a large planter; if your home is tropical inspired stick to bamboo or natural rattan materials, if your interior style edges towards Scandi a solid concrete or brushed metallic pot will work best.
Small plants are versatile and work throughout the home from the bathroom to the office.
Brighten up your home office with a selection of succulents in terracotta or marble planters. Succulents require minimal care and thrive well in dry climates making them the perfect first-time houseplant. Known as the 'plant of immortality', the Aloe Vera plant is ideal for the bathroom, doesn't require lots of water to survive and should remain healthy from the humidity of the bathroom alone.
#2. Reclaimed Wood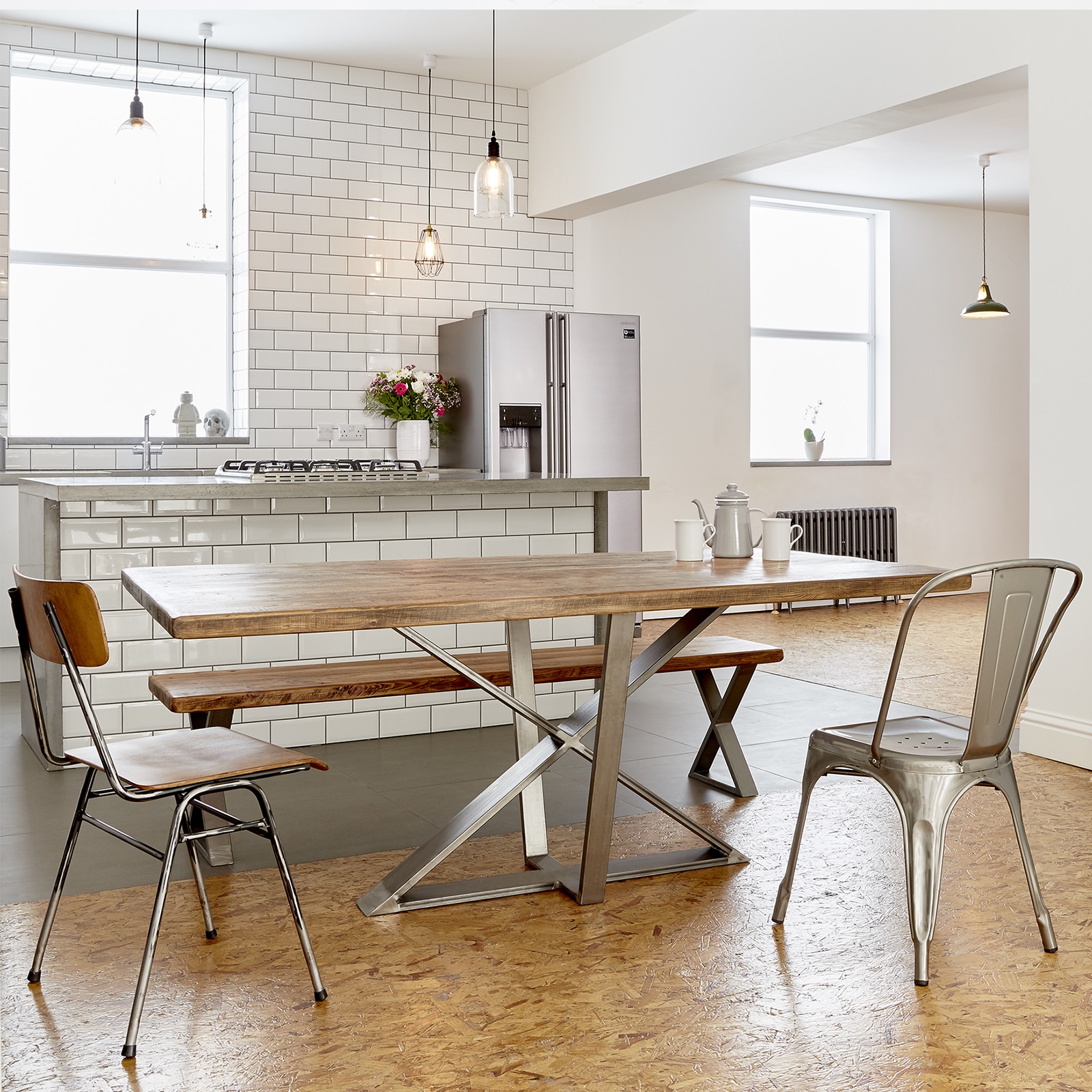 The best rustic interiors find a perfect balance between rough and comforting. This design style highlights the authentic beauty of natural materials, celebrates unfussy tastes and simply makes us feel at home
When it comes to interior design, there are few materials that are as beloved as wood. Natural wood has a character, grain, and beauty that is unmatched by any synthetic or man -made material, and it's versatile enough to be used nearly anywhere in the home.
Reclaimed wood is a natural alternative to new wood materials and products that's more environmentally friendly. Reclaimed wood is natural wood that has been used previously in barns, households, or businesses. The wood is removed from these settings, refinished, and given a new life. The wood shows the history, patina, and marks of its previous use, which gives it a beautiful, interesting finish and appearance.
#3. Recycled
Sustainability is key this year and you'll start to see more awareness from some of your favourite homeware stores as Anna Granath, Product Developer at Ikea, explains. 'What we do at Ikea has a big impact on the environment due to the large quantities we produce so by using recycled materials we can create products which are more environmentally-friendly and sustainable,' she says.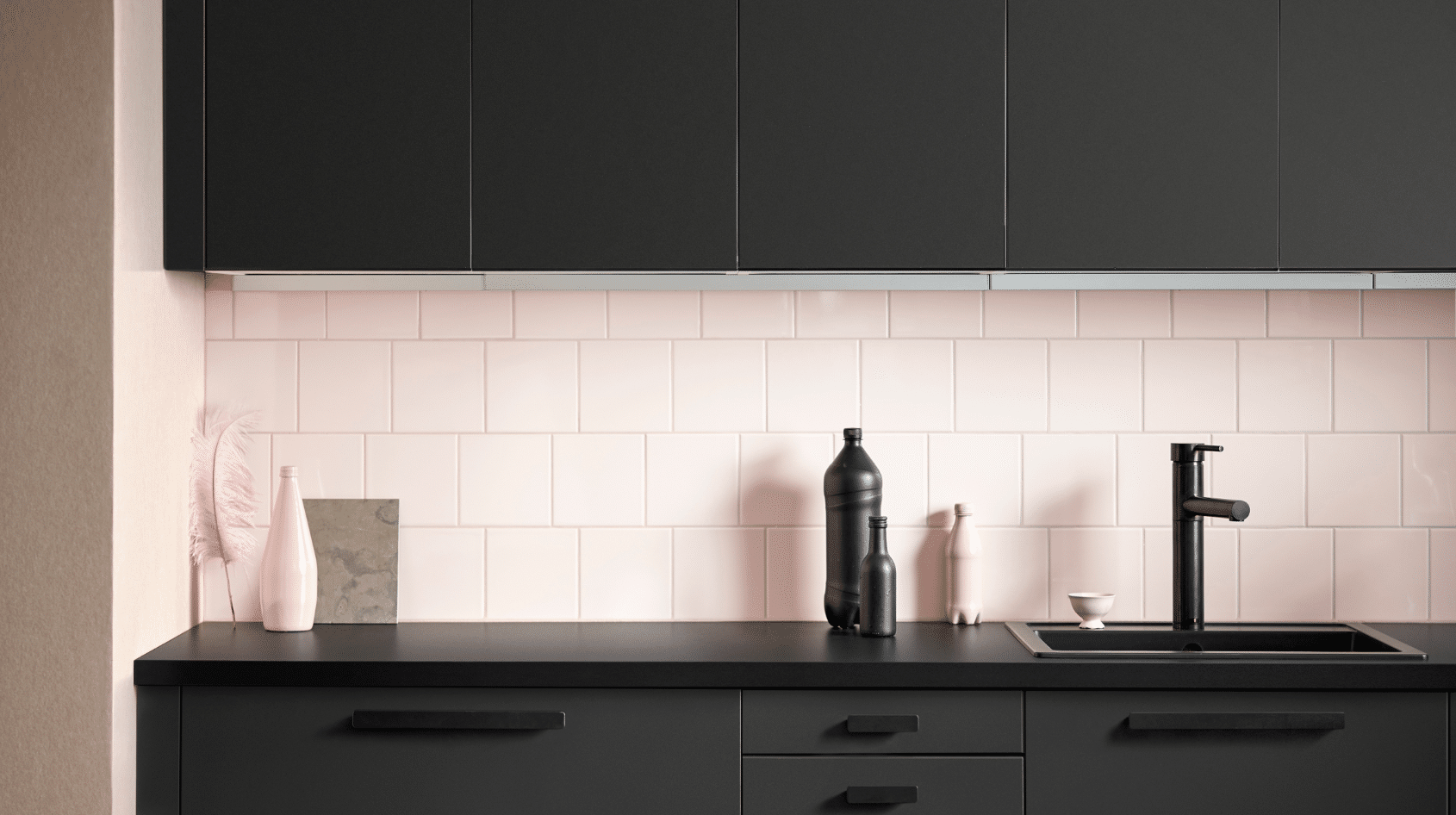 'Our ambition at Ikea is to increase the share of recycled materials in our products so we are looking into new ways to re-use materials, such as paper, fibre, foam and plastic, so that we can give them a new life.'
Design experts note that the idea of being more sustainable has grown to embody an all-encompassing approach to design, with many brands looking to alternate resources with which to build their basics
Twenty-five plastic bottles are used in each of these IKEA kitchen units, designed by Swedish studio Form Us With Love to make "sustainability available for everyone".
#4. Copper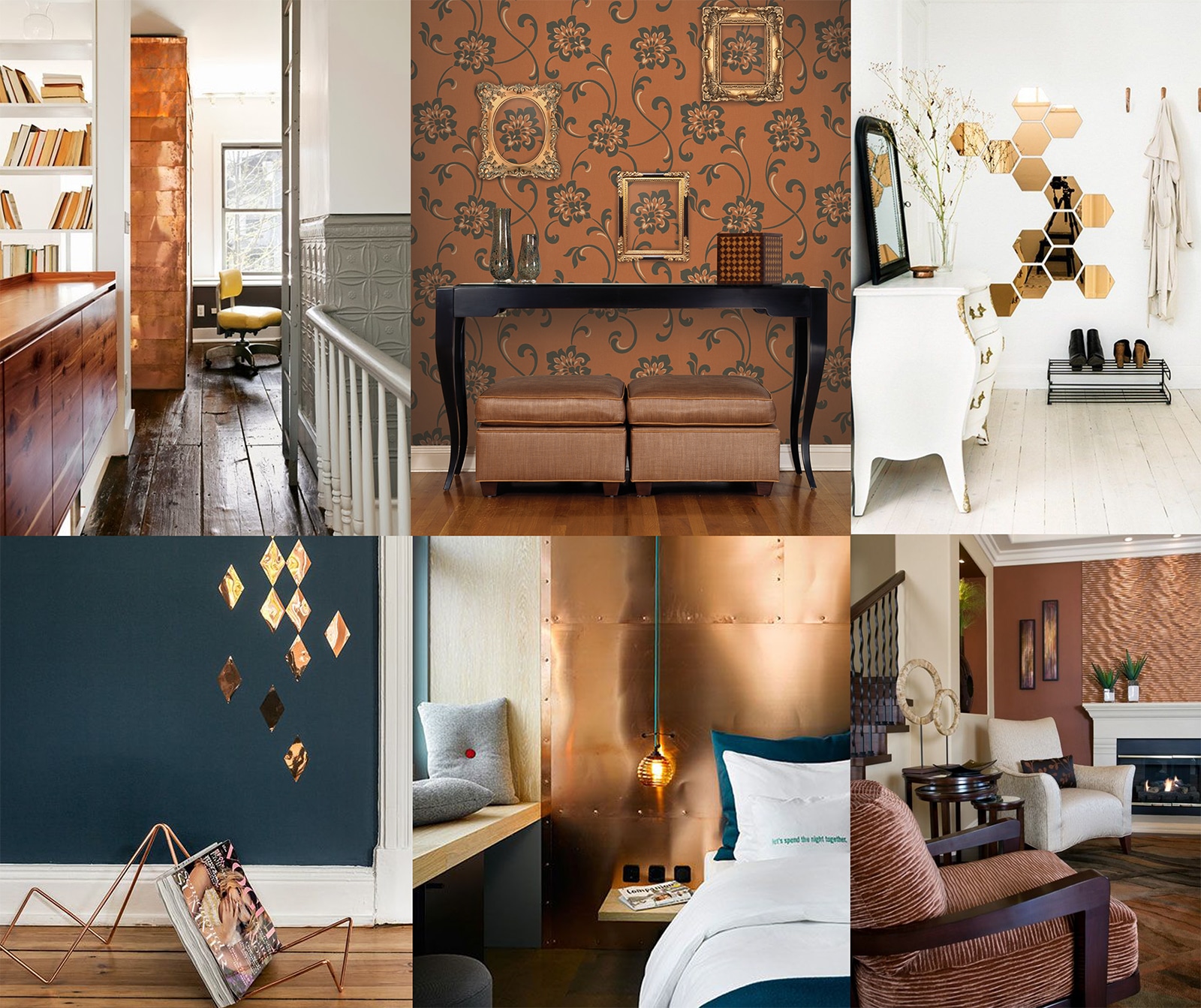 Rose gold was one of 2018's most seen decor trends, yet for 2019 we are expecting to see less rose gold and more copper accents, along with a mixture of other metals and finishes. With it's red and orange tones and overall earthy hue, copper offers a much-needed breath of fresh air for the new year.
Bringing a warmth and subtlety of tone to any scheme, it can bring glamorous accents or create striking centrepieces to transform modern interiors from stylish to stunningly elegant