Our furniture is made using reclaimed pine, hand-picked from various old industrial buildings across the UK. It was mainly used as floor joists in its previous life so has lots of history, character and detail you will only find in genuine reclaimed wood. It is also extremely heavy and durable which always a sign of great quality.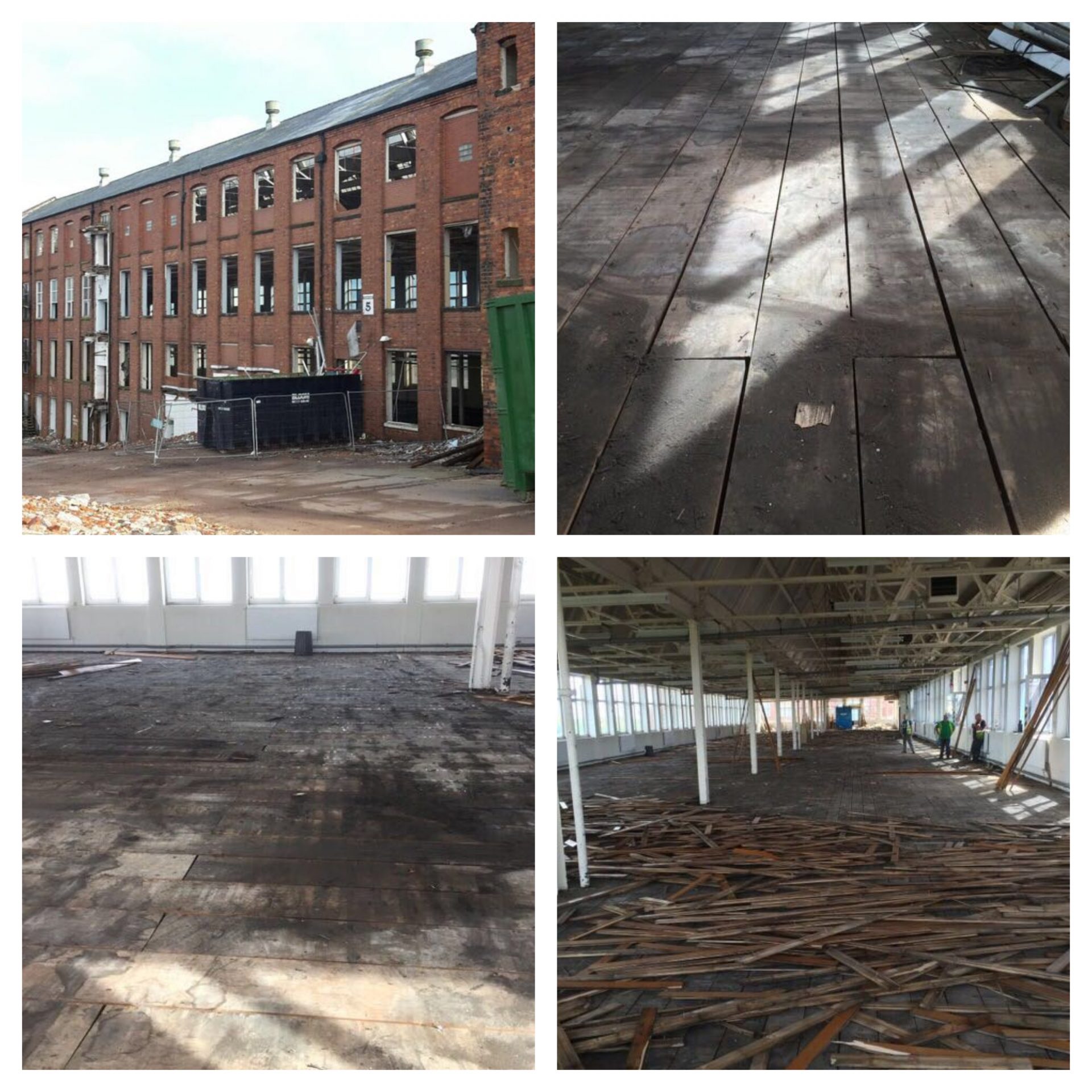 The reclaimed planks are joined to form the finishing touches to all our furniture, whether it be a dining table, side unit, bench, desk. There are no limits to what can be achieved and the possibilities are endless when each piece is lovingly restored to measure by hand.
Our Steel Bases and Frames
 All our solid steel bases and frames are hand made to order so we can adjust any of the designs and measurements to suit you and your needs.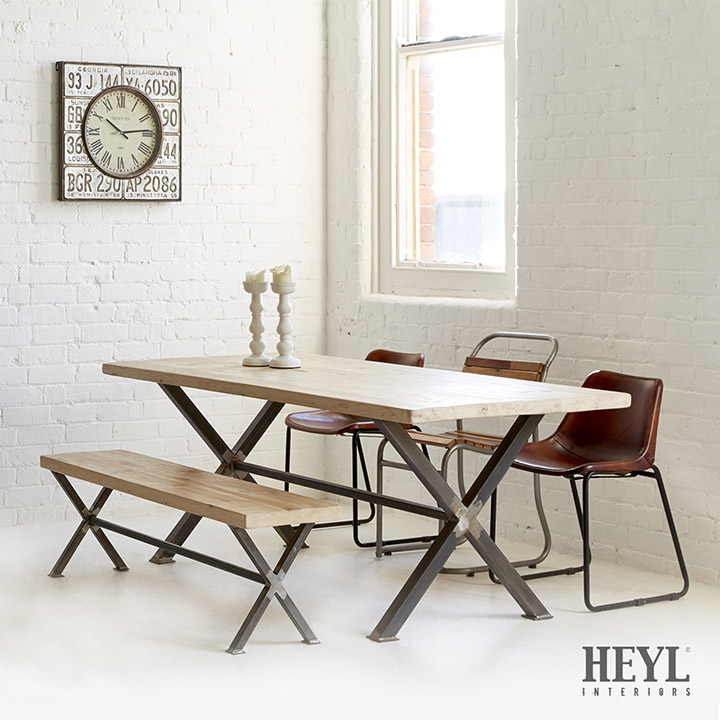 We buy the steel in long strips, this is then cut and welded to form our unique furniture designs. The steel is gunmetal grey in colour and the silver marks on the joins are from welding the steel together, making each piece bespoke whilst adding to the industrial look
To ensure the steel stays looking perfect we finish all our bases with a clear matt lacquer coating, making them suitable for indoor and outdoor use!
As a family run business that specialises in designing and crafting reclaimed furniture, we pride ourselves on ensuring a high standard of finish. All of the industrial style reclaimed furniture we offer is made from British steel and handpicked reclaimed wood. We inspect each and every one of our pieces to ensure they are of the best quality.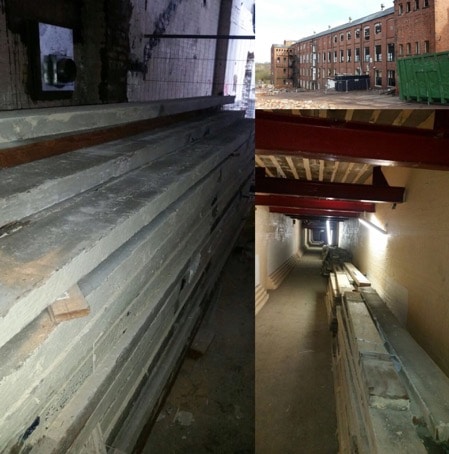 Our bespoke reclaimed furniture is designed to stand the test of time. Having our range of reclaimed wooden furniture in your home or businesses, is sure to help your room and décor to stand out from the crowd. Reclaimed rustic furniture is highly popular with all of our customers. We also offer a range of home interiors and accessories that complement the reclaimed furniture we offer.
With a range of reclaimed wooden furniture design to choose from all of which can be adapted to suit our customer's needs. No two items of reclaimed furniture are produced the same and that's one of the reasons why we pride ourselves on offering it. The character and charm of reclaimed wooden furniture can't be reproduced using modern techniques.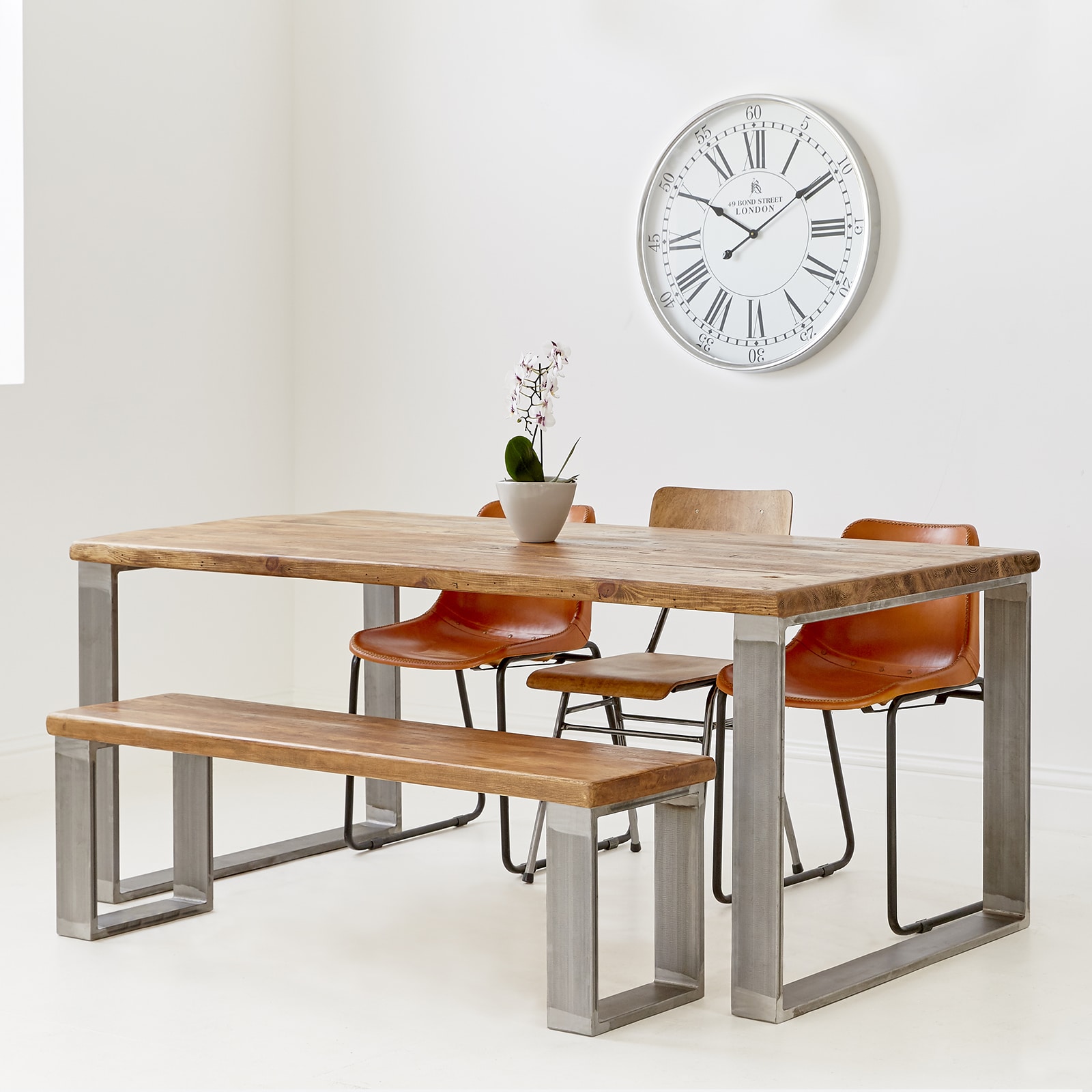 We pride ourselves on turning old and unloved reclaimed wood into beautiful and bespoke furniture. All of our steel and reclaimed wood is sourced from around the country and we are proud to offer British made furniture. We are able to offer delivery across the UK, meaning customers across the country can benefit from our superior and handcrafted range of reclaimed furniture.
The industrial style has seen a huge resurgence in recent years and we pride ourselves on offering reclaimed metal and wooden furniture, which is all sourced from around the UK. From set designs to tailor made pieces, our range of reclaimed furniture is sure to impress. With furniture suitable for almost any purpose, there's no reason why you can't give your home or business that industrial feel.