When it comes to interior design, wood is a wonderfully versatile material as it is both highly practical and aesthetically pleasing when used correctly. With so many types of wood to choose from, and in a variety of colours and textures, the possibilities are endless.
Wood is equally at home in the interior of a building as it is on the exterior. If the interior you're designing seems to cold or clinical or simply lacks visual interest, touches of wood could be the perfect solution. Wood is able to catch a certain organic warmth that is difficult to replicate otherwise.
Our reclaimed wood is an excellent material choice for custom furnishings of all types. It is an effective way of bringing unique personality into a space and putting the final touch to your interior design.
Also, it's a natural and environmentally friendly material and creates the atmosphere of tranquillity and peace in your home.
Here are 5 great ways you can use wood in your interior design:
1. Create a Natural, Open and Light environment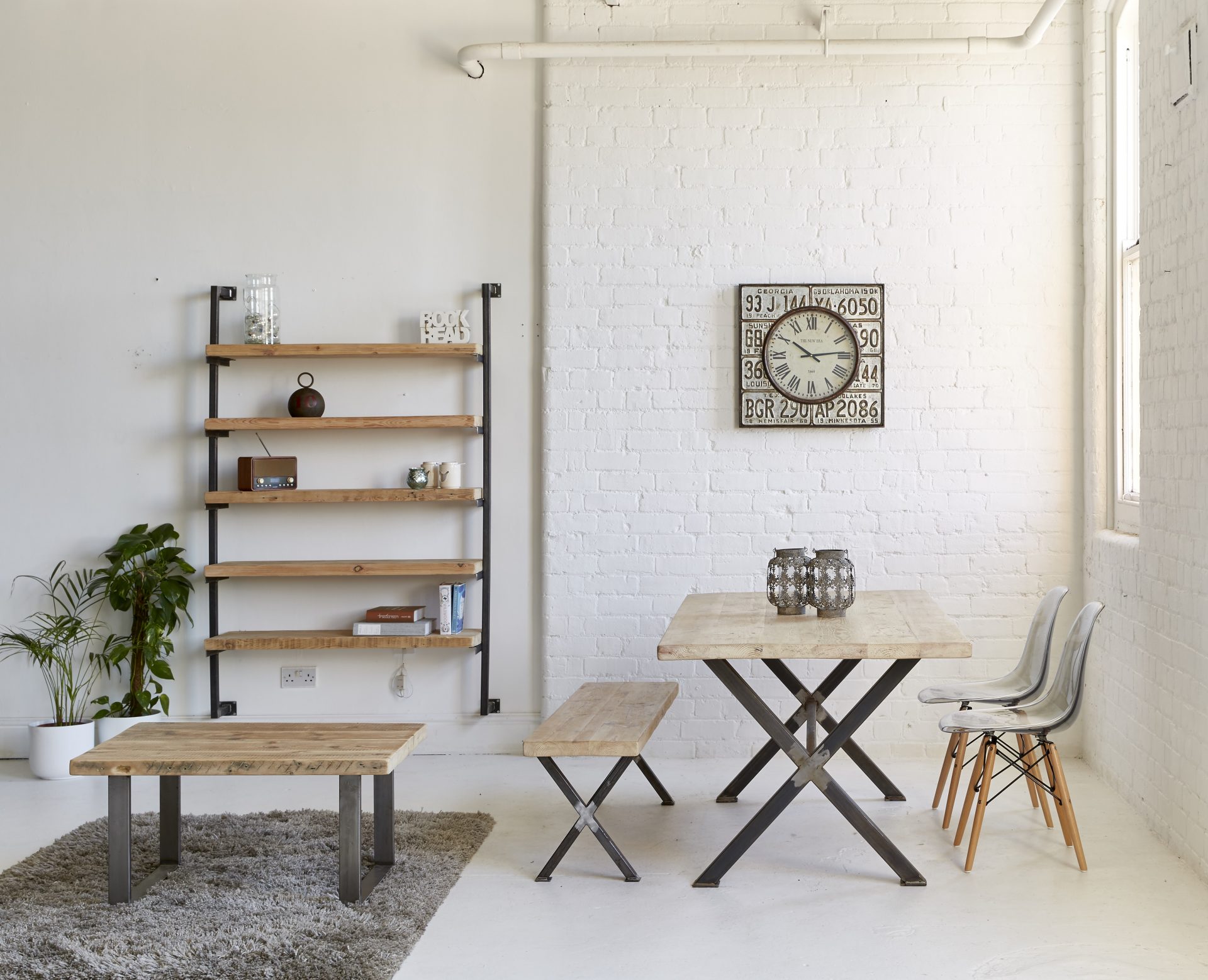 A good rule of thumb is if you wish for the room to be open, airy and light, stick with natural lightly stained woods. If you wish for some depth and drama, consider a darker stained wood to function as a statement. In this image, the light coloured wood and white floor and walls create a vast sense of space. Darker pieces like the rug can then be added to provide balance. You also have the option to inject colour with smaller pieces.
2. Add Character to the Bathroom: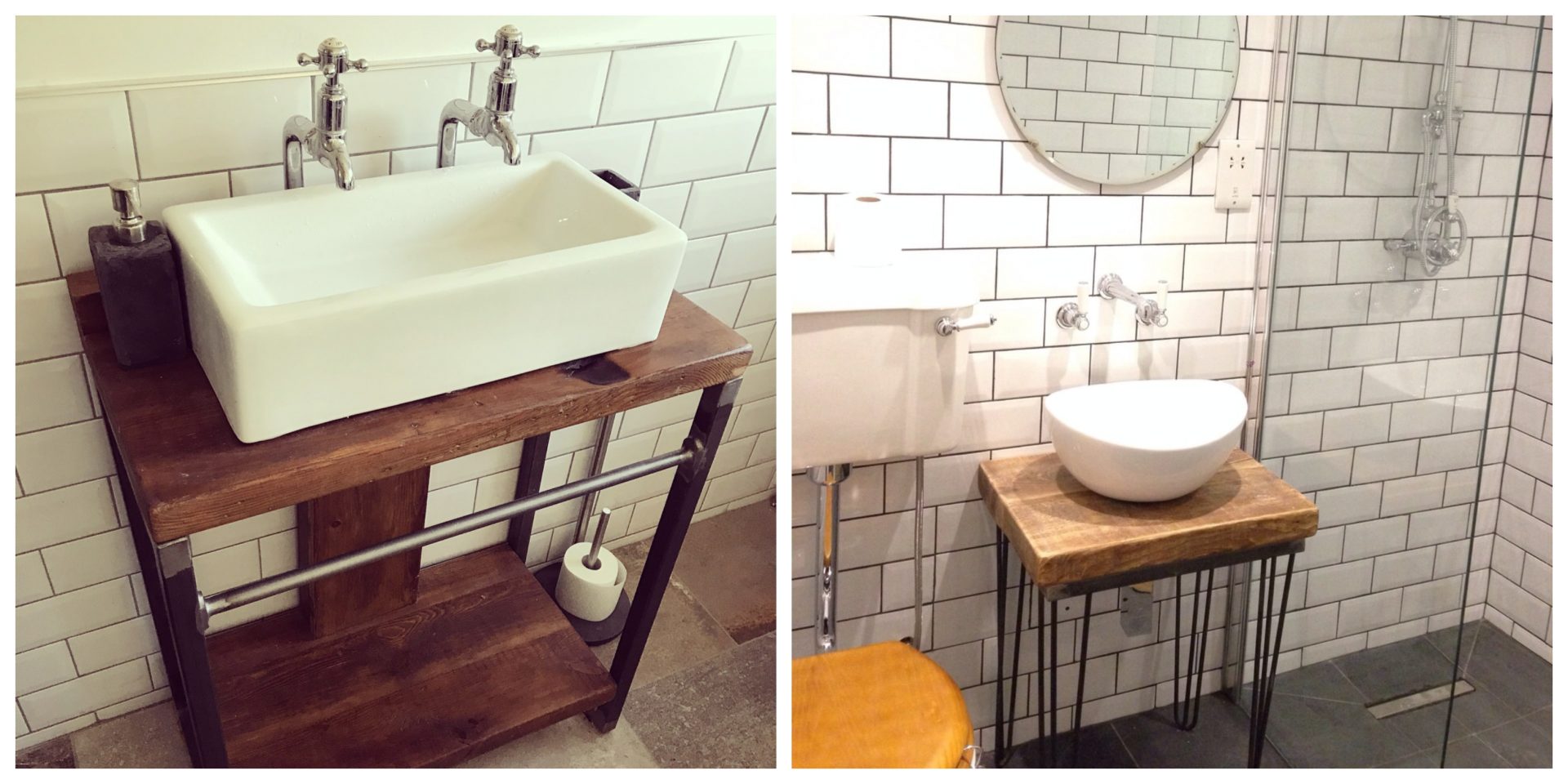 A bathroom made entirely of wood would probably be a bad idea but certain select pieces as featured in the above images can cleverly add character to any bathroom. The Butler style sink and stand create a stately home kind of charm whilst the drift wood pedestal with the sink bowl on top is both attractive and contemporary. The white tiled wall provides a blank canvas for both pieces to further standout against.
3. Stylish Storage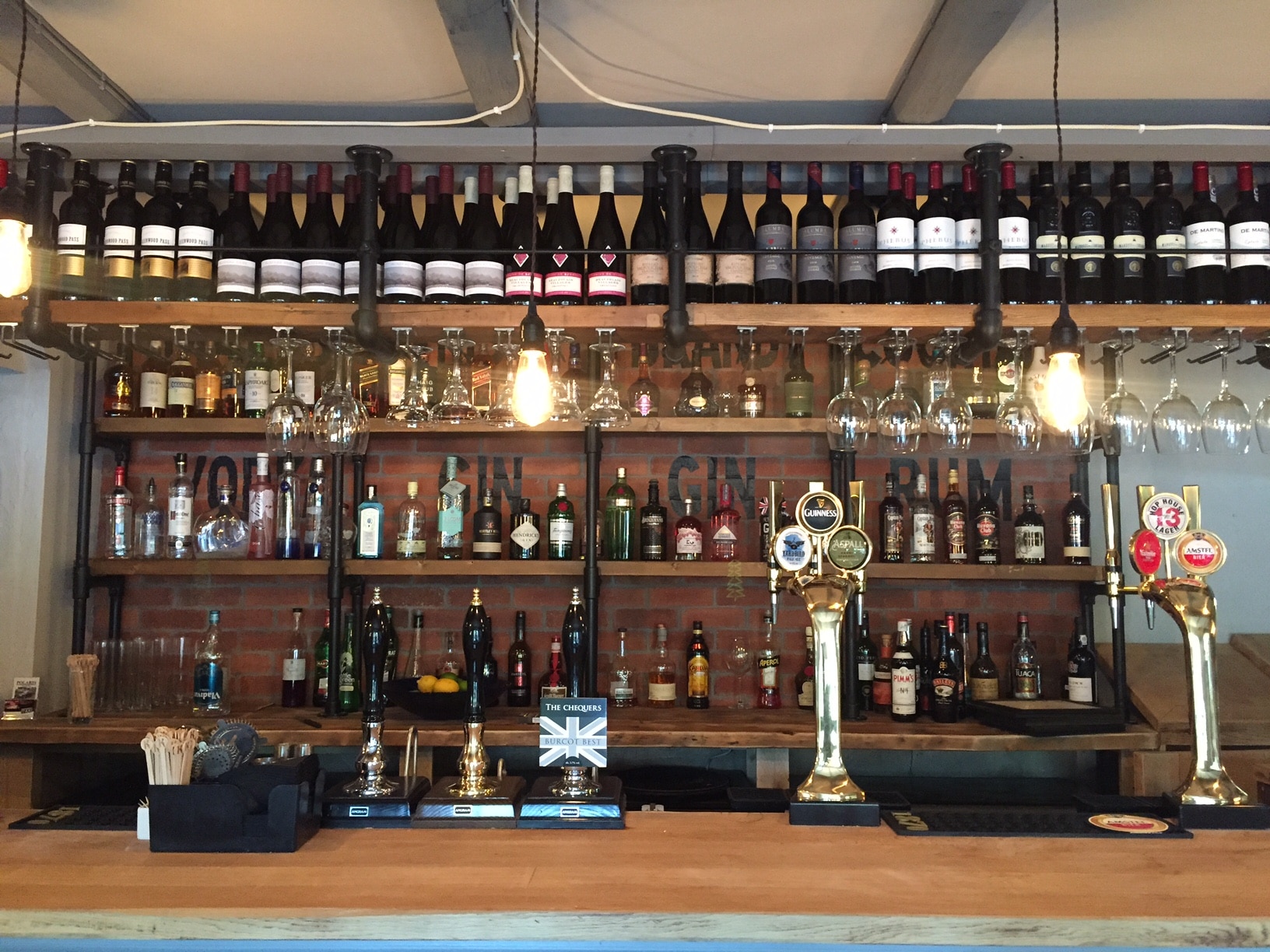 Practical furnishings don't have to be boring. Wooden shelves are common, but as you can see in the above photo, when they are made from characterful reclaimed wood, they can be very visually pleasing. The shelves and metal structure against the red brick create a warm and inviting ambience which is further enhanced by the exposed filament light bulbs.
4. Mix Wood with Metal for a chic Industrial look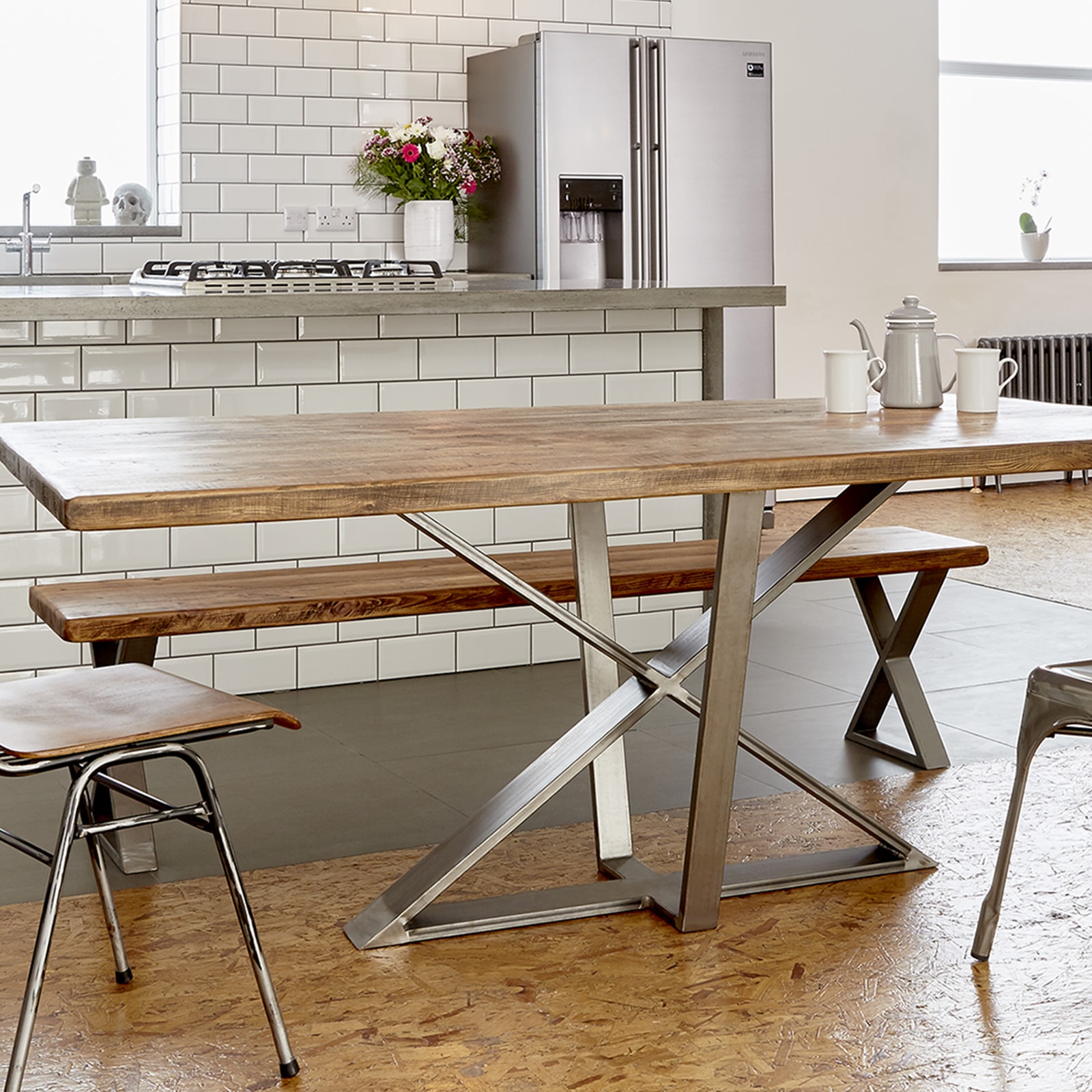 The synergy between wood and metal in interior design is a particularly interesting way of creating balance. The opposites (yin and yang) combine the masculine and feminine energies of the two materials. In addition, the warmth of the wood combined with the coldness of the metal creates a balanced blend of polar forces. Many of our reclaimed wood tables are supported by reclaimed steel legs like the one featured above.These unfiltered natural elements are what the 'industrial' look is always centred around.
5. Use transparent materials to keep focus on the wood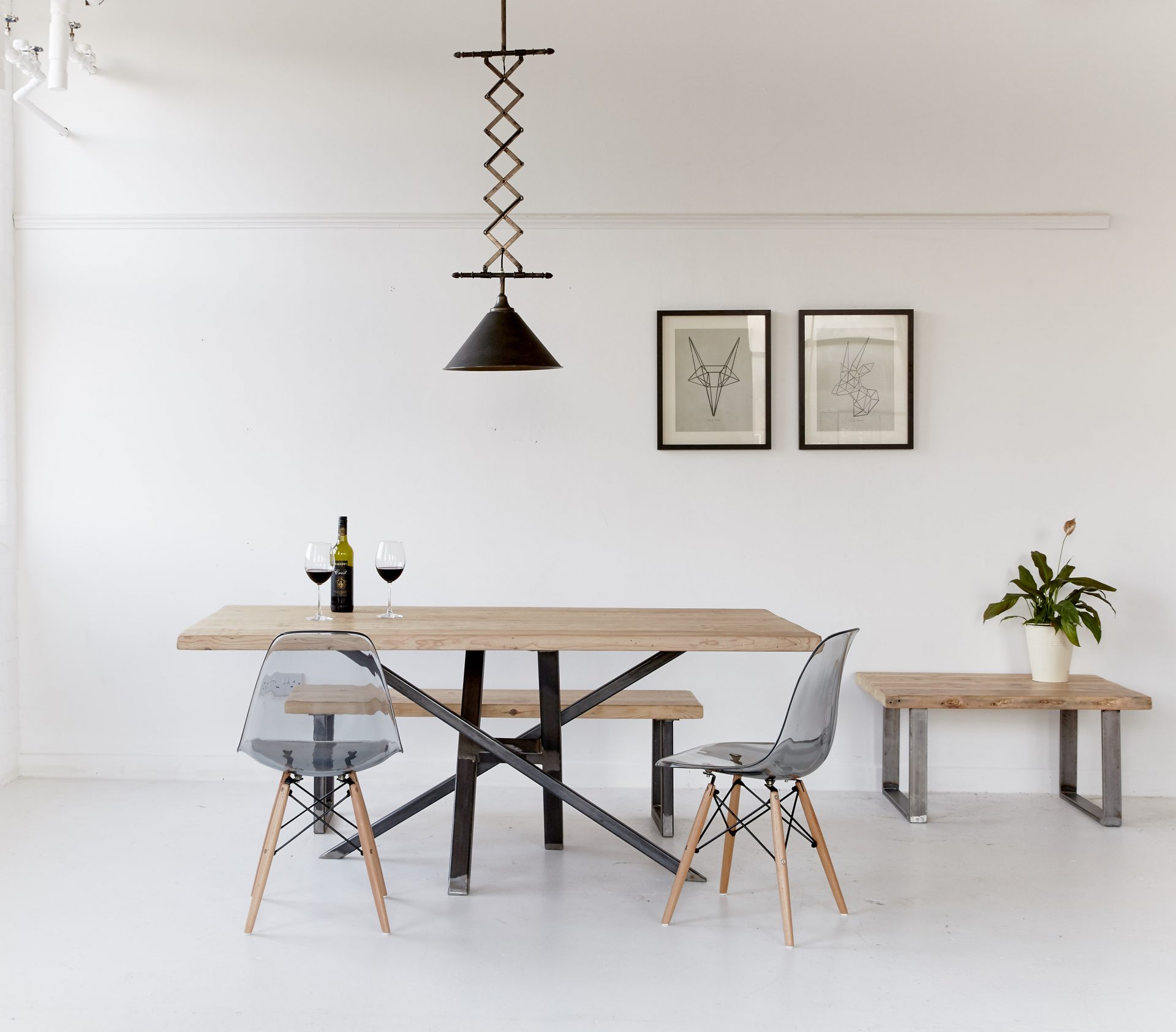 Variations on the 'Ghost Chair' like the ones featured in this image are great for taking up just a small amount of visual space thus not detracting from the star of the show – the gorgeous reclaimed wood table. The light is able to filter through the chair and the wooden legs provide some continuity of theme with the table top. The combination of reclaimed wood, Metal frame and transparent Chairs create a natural 'earthy' ambience which is chic and contemporary but also peaceful and calming.