What Is The Industrial Trend?
The sound of industrial and reclaimed furniture can sound daunting at first, it may be off putting and sound as though your living in the middle of a building site – however, this couldn't be further from the truth. While the trend utilises a raw and aesthetic in the form of re purposed items and furnishings combined with an open and even skeletal space, it is endearingly popular and has become a staple of homes and office spaces in need of modern revitalising throughout the UK.
The Industrial trend is a style that is as much about displaying functionality as it is about the way a piece looks, with minimalism a key aspect of the majority of industrial designs. Industrial is, perhaps, one of the most unlikely styles of interior décor to explode into the public consciousness, but its endless possibilities and comparison of the modern with the vintage means that it's here to stay.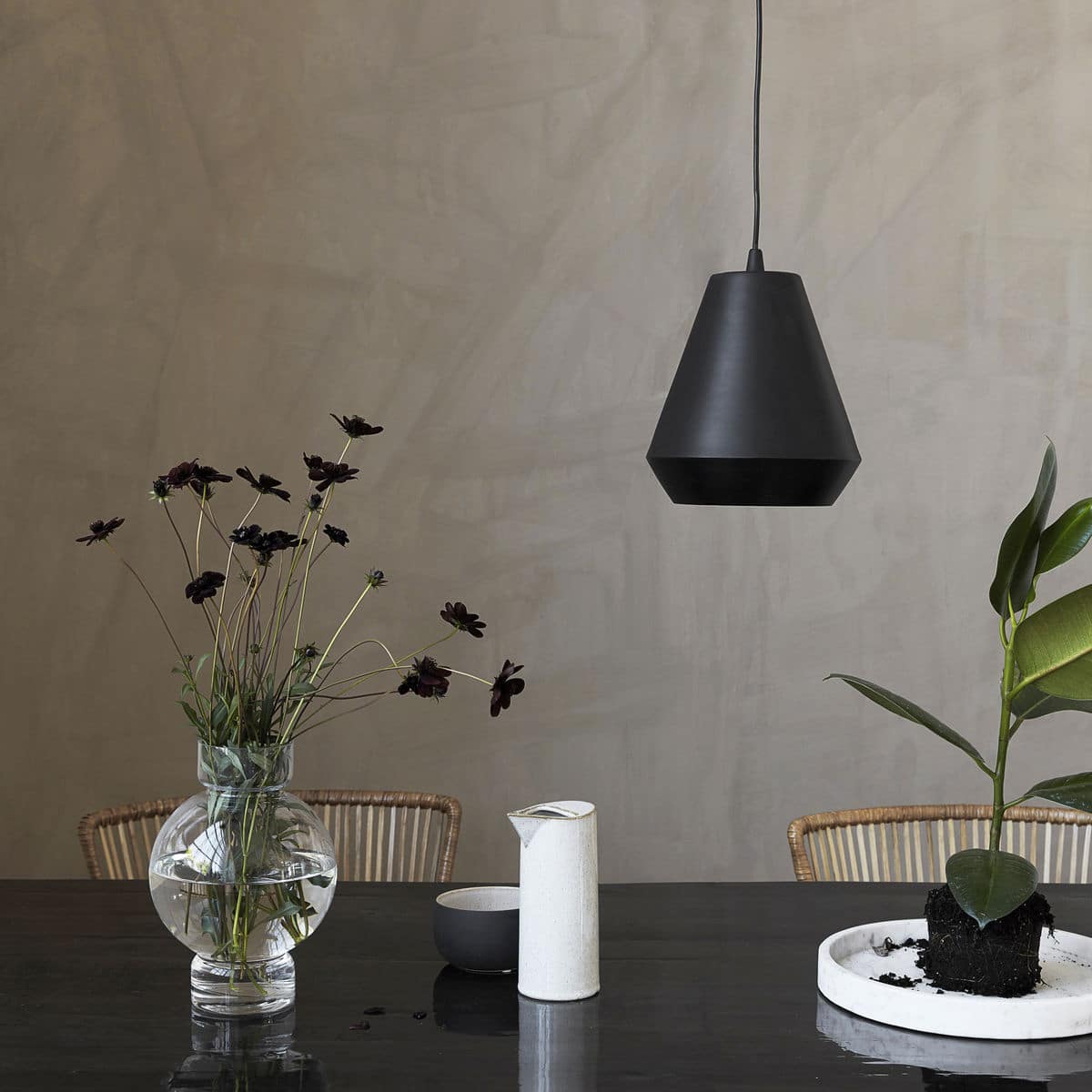 Industrial Style Lighting
Industrial style lighting fits perfectly into any room that's trying to achieve an industrial or reclaimed look. Industrial lighting is highly popular and goes with almost any type of décor, Industrial pendant lights are highly popular as they help to light up the whole room and offer a great look that other lighting can't compete with. Vintage industrial lighting offers a look and glow, that enhances the pieces of furniture you have in your property.
How Can Industrial Lighting Change a Room?
Did you know you can change the mood of a room in your home, office, or other space just by changing the lighting? You can create the feeling of intimacy, intensity, focus and relaxation.
When it comes to interior design, lighting is something which you should give a good deal of time and attention to. It doesn't matter if you're redecorating a single room because you feel like a change, or are giving your entire home a makeover, lighting plays a key role.
For some people, lighting is viewed as an essential part of the home for a purely functional reason, but these people are failing to see the bigger picture. With the right lighting in place you can completely transform the look and feel of a room, or an entire home.
Some of the benefits of light installation for your interiors are listed below:
Lighting Can Make a Small Room Feel Larger
Some homeowners may be faced with is how to decorate a small room to make it feel as large and open as possible. While you may not be able to change the actual size of the room – you can't magically pull more space out of thin air – one of the easiest ways to make your room feel as large as possible is by making some smart changes to your lighting.
Lighting Can Affect the Mood of a Room
You will often find people saying how they feel happier and more upbeat during the bright, sunny days of spring and summer, and feel more downbeat and lethargic during the dark nights of winter. While part of this will be to do with personal preference and various other factors, lighting has been proven to have a noticeable effect on our moods.
Industrial Lighting Installation
When it comes to installing your industrial lighting, it is highly important that you choose a reliable and reputable electrician company. Lighting specialists will have a unique range of experience, installing many projects of all shapes and sizes.
When your property lacks in overhead lighting, installing a hanging light fixture on the ceiling can provide light to a much larger area inside the room. Although you can install the light fixture yourself, it's important and advisable to hire a registered electrician to wire it into your home's electrical box.
Light Installation Procedure
Placing the Fixture and Light Switch
Firstly choose an area of the ceiling where you want to hang the light fixture – choose a spot that meets your needs. If you want your fixture to provide light to the entire room, place it closer to the centre of the ceiling. However, if you are looking to place light in a certain area such as a dining table or kitchen island then place your lighting fixture in that area.
Once you point out to your qualified electrician where you want your lighting fixtures hanging they will begin to connect the wires. By removing the 2 inches of cable sheathing, where it extends from the ceiling, your approved electrician will wire the cables together. After connecting the wires your electrician will raise the fixture to the ceiling, if the fixture hangs from a chain, remove links from the chain until the fixture hangs from the desired height. Your hired electrician will then connect the light switch and wire the circuit to your home's main electrical box.
Who Should Install Industrial Lighting?
When any electrical work needs to be carried out it is always important to hire a NICEIC approved electrician to install your lighting. Whatever the circumstances, here four compelling reasons why you should hire a registered electrician:
Time – Although you can study up on electrical work, it can take years to become a master electrician. Even if you hire an unlicensed electrician you're still wasting time, as the job may take longer than promised, or if done incorrectly, a licensed electrician may need to start from scratch, undoing the prior work.
Cost – By hiring an unlicensed electrician you won't be saving money, by hiring a qualified electrician you won't have to pay for the same job to be done twice. Some things are worth doing right, and electrical work is one of them.
Frustration – Homeowners can only take so much. When the worker you hired is late (if they even show up), leaves early, takes longer than expected (even when they were sure they'd be done in 'x' amount of time), uses cheap materials or makes mistakes, you'll wish you had invested in a licensed and insured company that can be held accountable for their work.
Safety – This may be the most important reason to go with a company that you can trust. Electrical work is dangerous. If something goes wrong, there's no one to blame but yourself. Should shoddy work lead to a house fire, your insurance may not cover you if they find you used an unlicensed electrician. It's just not worth the risk.
Transform Your Home
At Heyl Interiors, we offer a great selection of industrial lighting to customers throughout the UK. Our range of industrial style lighting covers everything from lamps to pendant lighting and much more. All of the industrial lighting we offer is designed and manufactured to some of the highest standards, to ensure our customers receive quality products. Our range of industrial lights fit perfectly into any style of property and will suit most styles of décor. With such a great range of industrial lighting to choose from, you're guaranteed to find something at Heyl Interiors. Please feel free to get in touch with Heyl Interiors to discuss our industrial style lighting or alternatively place your order online today. We offer delivery throughout the UK.