Exposed brick, reclaimed wood and mixed metals, sounds unfinished right?
Wrong! When styled correctly in the home, the raw, practicality, and aesthetics of industrial style can radiate a sophisticated homely feel. There isn't a certain art to creating the industrial trend within your interiors but there are a few key pieces in which you can incorporate in your home décor.
Keep it Exposed
Those pesky wires and pipes we long to keep hidden away – causing more home restorations than needed? Fret no more, the Industrial trend is all about exposure! Whether is wiring for wall lighting or ceiling fixtures, those metal pipes in the kitchen, don't hide them away the industrial trend is all about that rough, and incomplete vibe. When it comes to furniture the emphasis is all on practicality within its own design, think exposed metal table legs or reclaimed wooden pieces.
Keep it Functional, Keep it Stylish
Industrial style doesn't have to be relegated to just furniture within your home, but the walls, exposed pipes and wires create the style. Your home is the skeleton of the industrial trend so why not keep those bones exposed along with incorporating the practical design of your furniture. It is the visible emphasis that really creates the industrial theme.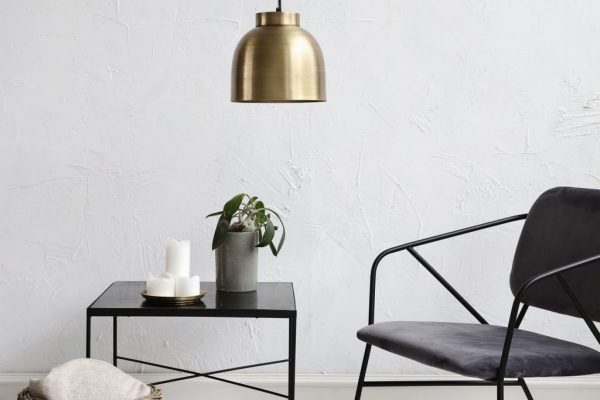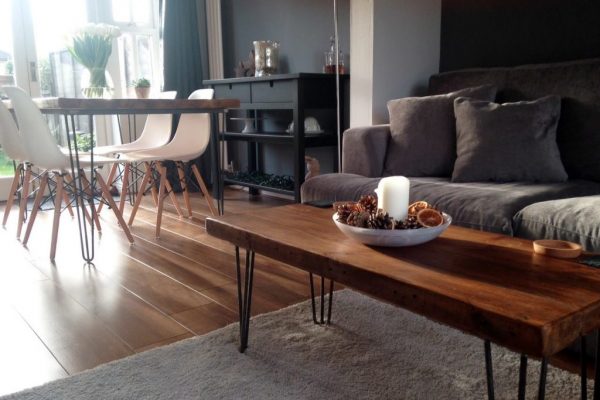 Keep it Neutral
When we say neutral, we mean dark neutral tones – think greys, blacks and browns. If you want to embody the industrial theme within your home, you need to keep it moody. Although using a dark colour palette can seem severe the use of yellow and white lighting can add a subtle, warm glow, which softens the harsh colour palette. Dim lighting, exposed brick, reclaimed furnishings embodies a natural yet, earthly finish.
What Next?
Now we've discussed the three key styles of the industrial trend, it's time to look at the fundamental aspects of the Industrial Trend;
Casters; Once a purely functional tool, now an essential in upscaling your furniture. With plenty of styles and sizes to choose from.
Weathered Wood; Let's take things back to basics, with the forefront of the industrial theme. The more battered and mis-match the piece of wood is the more acclaimed the wood becomes. An earthy organic look, yet when teamed with strong metal lines the piece becomes more contemporary.
Caged Lighting; When it comes to industrial lighting, the most common fixture is a plain and simple hanging bulb. Either style alone or incorporate metal caging to integrate a captivating antique charm. If caged lighting isn't your thing, think out of the box – think drama, floodlights and stage lights, anything metallic and bulbous will do just the trick.
Wood and Metal; Mix up that material, whether its raw wood or worn metal it's an easy transition in the industrial direction for example mixing up a weathered, wooden dining table with metal chairs. Contrast the different tones for a sharp effect.
Gadgets and Gizmos; Make an impact on industrial décor with salvaged objects either revived or reused to serve a functional purpose – the beauty of adequacy with its original or revamped. Vintage pieces that lend a solid industrial vibe for example old laboratory or warehouse pieces make an eye-catching statement within the industrial trend.
Concrete; The essence of industrial style, concrete is almost everywhere we look in the home, it's just cleverly hidden by plaster, woods, carpets, etc. Wouldn't we consider concrete a main component within the Industrial trend – it's as straight forward as it comes.
Build in Metal; Metal doesn't just have to be a component within furniture or as a stand-alone piece, you can incorporate metal features around doors or windows.
Edgy Art; Although exposed walls and metals may provide an industrial theme throughout your interiors, there is nothing wrong with adding some captivating wall art. Sculpted metal art, salvaged pieces, industrial signs even black and white framed prints will add a characteristic element of industrial décor.
Will you be incorporating the industrial trend in your interiors? Why not check out our range of industrial furniture!